Trail maps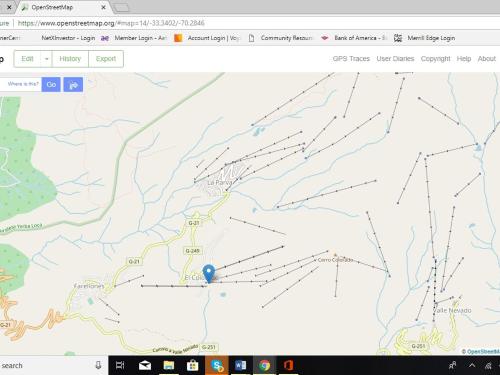 Trails and data El Colorado, La Parva, Valle Nevado
La Parva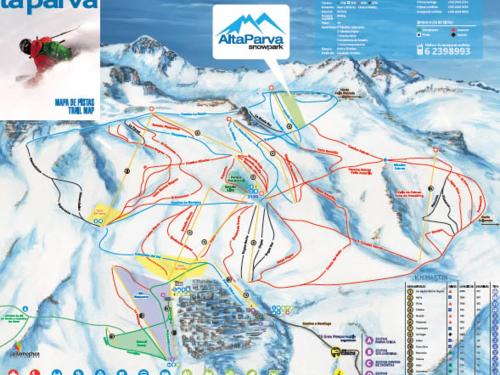 1000 Ski hectares
30 trails
15 Ski Lifts
2662 mts at the base
3720 m ts maximim elevation
1058 mts vertical drop
El Colorado Farellones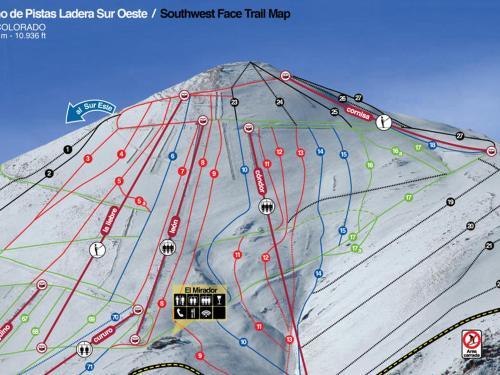 1100 Ski hectares
112 Trails
19 Ski Lifts
2560 mts at he base
3333 mts maximum elevation
1090 mts vertical drop
Valle Nevado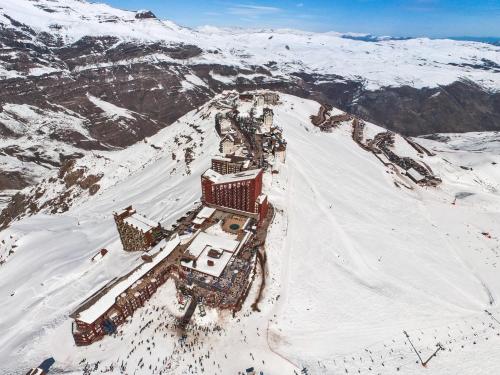 9000 ski hectares
34 trails
11 Ski Lifts
2860 mts at the base
3670 mts maximum elevation
810 mts vertical drop
How to get to Valle Nevado and Farellones snow Park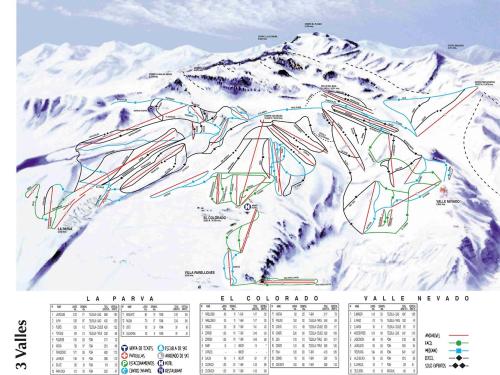 Complete your exprience, know more of the Andes
Skiers and snowborders around the world are eager to see the high Andes' peaks covered by world-class powder snow. High altitude and dry climate combined together to produce light snow, ideal and fun for all winter sports.
Here are some recommended itineraries and routes based on time and ability of each skier.
Farellones snow park
From the hotel, and with direct skiing access, this is the ideal spot for teens and kids. Time to get here is 4 minutes.
Beginner level
Ride of 30 minutes; Pinguino chair, at 20 meters from the Hotel. At top, get down by the left side and ski to your apartment. Can keep going down arriving to Farellones snow Park connected by Los Zorros T-bar lift.
Medium level
Ski ride of 45 minutes; take Cururo ski lift chair at 10 meters from the hotel. Exit to the left and just enjoy an easy trail across and connecting down to El leon chair lift.
Advanced level
1 hour 30 min. Take chair lift Cururo, then ride to El Leon going left and lastly take the T-bar Cono Oeste. This ski slope has a fun bum zone in one of its sides.
Ski lift operation
El Colorado: Ski lift opens at 9:00 am and closes at 4:30 pm.
La Parva: Ski lift opens at 9:00 am and closes at 5:00 pm.
Valle Nevado: Ski lift opens at 9:00 am and closes at 5:00 pm